---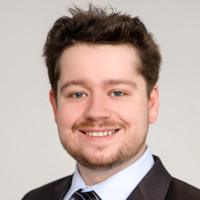 Room: FMI 01.05.057
E-Mail: tobias.eder(AT)in.tum.de
Address: TUM - Fakultät für Informatik, Boltzmannstr. 3, 85748 Garching
---
Research Interests
As a PhD Student at the group my research is focused on ethical aspects of information processing in the context of Natural Language Processing (NLP).
Current research topics include:
Patterns of communication in the spread of information through networks.
Information and argument extraction in the legal domain.
Methods for quantifying and qualifying the performance of DL models.
Transparency in systems that operate in high-stakes environments.
---
Seminar Ethics in NLP Summer 2022
Update: Due to illness, our second session was moved by a week and is now on June 30th. See the accompanying email for details.
Update: As explained in the e-mail to all participants, our first session was moved to 2nd of June. Times are unaffected by this.
The seminar will take place in the summer semester on Thursday 2 pm - 5 pm. We will meet in person on the following four days: June 2nd, June 30th, July 7th and July 21st in room 03.11.18 in the FMI Garching.
Here you can find slides and material for the course:
Intro Session
Ethics Intro
Seminar Paper Latex Template
Sessions and Topics:
Student
Topic / (Moderator)
Date

Yuyin Lang
Yen-Yu Chang
Aman Varshney

Topic 1: Data sources and labeling (Link) (Kevin George)
Topic 2: Bias in models and debiasing (Link) (Onat Kaya)
Topic 3: Language models and automated text generation (Link) (Michael Assad)

02.06.22

Raoyuan Zhao
Onat Kaya
Elif Cansu Tosun

Topic 4: Natural language understanding (Link) (Yuyin Lang)
Topic 5: Hate speech detection (Link) (Hui Zheng)
Topic 6: NLP for disinformation (Link) (Pinar Ayaz)

30.06.22

Hui Zheng
Michael Assad
Yaling Shen

Topic 7: Explainable NLP (Link) (Yen-Yu Chang)
Topic 8: Privacy and anonymity in NLP applications (Link) (Elif Cansu Tosun)
Topic 9: NLP for social good (Link) (Adam Rydelek)
07.07.22
Adam Rydelek
Pinar Ayaz
Kevin George
Topic 10: Accountability for ML algorithms (Link) (Aman Varshney)
Topic 11: Empiricism in ML research (Link) (Raoyuan Zhao)
Topic 12: Environmental impact of NLP (Link) (Yaling Shen)
21.07.22
---
Seminar Advanced NLP Winter 2022
The seminar will take place in the coming winter semester on Fridays 10 am - 12 pm. We will meet in person on the following four days: December 3rd, December 17th, January 14th and January 28th in room 01.09.14 in the FMI Garching.
Here you can find slides and material for the course:
Sessions and Topics:
Student
Topic
Date

Jira Balhar
Abhilash Pal
Demir Sentürk

Topic 1: Renewing modern Deep NLP (Link)
Topic 2: Perceived Transparency of NLP Models (Link)
Topic 3: Complex Representations (Link)

03.12.21

Flora Latz
Tatiana Baklanova
Saransh Agarwal

Topic 4: Benefits of the Compute Arms Race (Link)
Topic 5: Intrinsic Knowledge through Language (Link)
Topic 6: Probabilistic Assumptions of NLP (Link)

17.12.21

Mert Sürücüoglu
Felix Treutwein
Tetyana Turiy

Topic 7: Size Matters Most? (Link)
Topic 8: Bioinspired NLP - A Thousand brains as a model for language in the brain (Link)
Topic 9: Learning to Learn (Link)
14.01.22
Can Arisan
Burak Enes Çakici
Topic 10: Adapting Models to the Task (Link)
Topic 11: Cognition and Language (Link)
28.01.22
---
Theses and Guided Research
Currently all topics for this Winter semester are taken. The topics you see below have been worked on in the past:
Methods for measuring the validity of auto-summarization
Key-Point-Analysis through few-shot learning
Information flow and interconnectivity on German Telegram channels
Multimodal aspect-based sentiment analysis on posts about public architecture
A feedback simulation on tracking systems for pandemic control
Meta- and Transfer-learning for domain adaptation in political stance detection
Exploring patterns of communication in disinformation campaigns on Twitter
Political social media engagement around the Covid-19 pandemic
As soon as new topics are available they will also be posted here.